Unibet New Jersey Registration
Unibet was founded in 1997 and is one of the oldest and most popular gambling platforms around. The online business followed in 1999 and in 20 years, over 11 million customers have come on board. Unibet is licensed by the Malta Gaming Authority and the UK Gambling Commission and because of that, you can rest assured that this is a trusted brand. With the gambling landscape now changing in the US, Unibet New Jersey is set to be just as popular.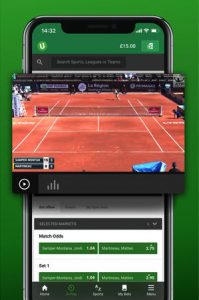 Unibet is now available in over 100 countries worldwide and website is available in more than 16 languages. We're a global name and are delighted to now be providing our services to players in New Jersey. On this page, we will detail the registration process so you know exactly what to do when you want to sign up.
Unibet New Jersey Registration
To kick things off, simply click on the Join Us button in the right-hand corner, fill in the details and you're on your way to claiming your welcome bonus.
Just one look at the website gives you an idea of what Unibet New Jersey has to offer. There is a huge range of sports, along with other platforms including online casino and sportsbook. There is also the chance to bet on the financial markets and a number of lotto games.
A detailed mobile page explains exactly how to get started on your mobile phone, and for iPhone users, there is a dedicated app. Unibet New Jersey has so much to offer and it really does have something for everyone.
Missed the big game? The Unibet news site will fill you in on everything you need to know, as well as providing information and predictions for upcoming events.
To get started at Unibet you have to make an opening deposit, and there are ten payment methods to choose from. The majority of these have instant processing so there'll be no delay, and the minimum deposit is set between $5 and $10, depending on your payment method. In time, we are looking to add PayPal to our roster but in the meantime, there should be at least one payment option to suit all customers.
Use the payment method comparison table to choose the option that's right for you. To change that payment method, simply contact Customer Services and they'll do it for you. To withdraw money from your account, sign in, head to the banking page, and select Withdraw. Most withdrawals will take 6 hours minimum but for credit cards this will be a couple of days.

Once you've registered and have a Customer ID and password, you can access Unibet online, on the phone or on your mobile or iPad. It couldn't be easier. Want to know how much you could win after placing a bet? Use the free betting calculator to do the sums for you.
As you would normally find from a company that offers a huge range of betting options, Unibet New Jersey is totally committed to helping you play online in a secure environment. Many checks are put in place to prevent issues such as underage players, and Unibet New Jersey constantly puts out notices to parents to prevent underage gambling.
You can also set yourself a spending limit, either daily or weekly and full details of the company's responsible gaming commitment are available on the website. When registering with Unibet New Jersey you are always guaranteed great customer service whenever it's needed.
As experts in the field of betting and online casino play we are constantly keeping our website up to date, with all the latest news and apps. When you register, our bonus will give you a great start and can help you get playing right away.
We are always that step ahead of competitors and when you are ready to sign up with our casino we will even offer you a 200% match on your opening deposit. We always pride ourselves in offering an outstanding experience for our players, no matter whether you prefer sportsbook, casino, a mix of both.
Unibet makes it a duty to deliver what we promise and after you make that first deposit at a minimum of $10 you will then receive a further 200% up to a maximum of $500 in bonus money.
One of our main goals is to prevent fraud and we want our customers to know that they are playing in a safe environment. We employ an offline firewall, which is virtually unreachable to hackers, in conjunction with the newest encryption protocols, thereby ensuring that your data is not seen by anyone except yourself and your chosen vendor.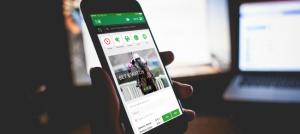 As a general rule when online, extra reassurance can be gained by checking if the address of the website begins with https://www and not http://www. The extra "S" stands for "secure". Our security benefits not only players but online slot machine software providers too.
 Just think for a moment – who is it you would trust with your money? At Unibet registering with us is always a good idea as our security is taken seriously. We understand the importance of your finances and bankroll. You don't have to overspend – you can simply just pick the amount you want to bet and stick to it!
Finally, when you register, remember that Unibet are always around 24/7 with customer service support, led by a live chat facility.