Are you an experienced player who is already familiar with the Unibet website or are you visiting us for the first time?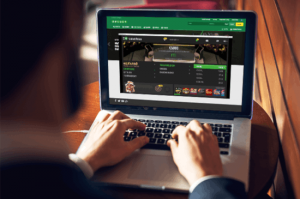 No matter what you level of play might be, there's something for everyone at Unibet including sports betting, traditional online casino and a thrilling live casino room.
We've been around for over twenty years and the choice that we provide helps Unibet to really stand out from the competition.
Wagers on a horse race or on a game of chance have been with us for centuries and they predate organised sport by a long period of time. There's an old joke about two gentlemen betting on two flies climbing a wall but the truth isn't too far removed from that scenario.
At Unibet, you won't find the flies versus wall game but there is a colossal choice of more traditional casino options plus thousands of sports betting markets too. Here's how you can work your way around our site:
Firstly, choose a game. There are so many options but for new players, it's best to focus on one type of game at a time. Perhaps you're already familiar with a version of video slots or one of the three main roulette variants. If it's a sport bet, simply focus on a team or player that you know very well.

Secondly, identify what kind of bet you want to make. There are too many to mention in this round up but popular options include the moneyline bet on a straight winner or a selection of prop bets including correct score in a soccer match. Long term bets such as the Super Bowl winner or top goalscorer at the Soccer World Cup are also available.
Now it's time to place the bet. Betting can be done online on sportsbook sites or you could just have a friendly wager with friends. If you're staking a significant amount, the security of a trusted online betting site is your best choice.
Alternatively, if you want to skip the sports books or the casinos, just hang out with your friends and use a bottle or two of beer as currency. It's all about betting within your limits and keeping it fun.

Unibet offers many options for you to place online bets, to have fun and to stay within your limits. For deposits and withdrawals, we have many payment options. You can place a bet any time of the day and with live streaming you can even watch the event live from our mobile app.

If you need any assistance, our customer support team is always on hand via live chat, email or telephone.  

Things to Remember When Opening Your Account with Unibet
There are a number of guidelines that you should follow when opening an account with an online casino. Firstly, be sure to have ID documents on hand that will verify your age and physical address. Keep these close by and then you can proceed with a simple registration process which will begin by asking for name, date of birth, email and home address.
From there, pick a password and username which will serve as your login details. Passwords should comprise eight letters as a minimum plus at least one number. Commit it to memory but do not write that password down.
If you do forget, we can reset the password for you but you will need to answer some security questions so remember to set these up at the start. Speak to a live chat operator if you are having trouble signing in.
To alter your personal details – change of address, email etc, simply login and go to the My Account section of your homepage. This is a useful section of our site and in this area you can also check up on open bets plus any settled bets from the previous three months.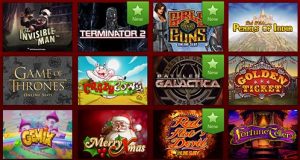 Unibet has great online security set in place for you to follow step by step if you have any problems – for example, if you lose your account password, and having an account with us means you are always guaranteed great protection.
Unibet is a market leader when it comes to apps, games, special offers, promotions and more. Remember to check on all the latest special offers and bonuses when you sign up as there's always something to take advantage of.
Remember too that making a deposit is straightforward so follow these simple steps and you can start playing with Unibet in just a few short minutes.